Name: Bamal The Dingo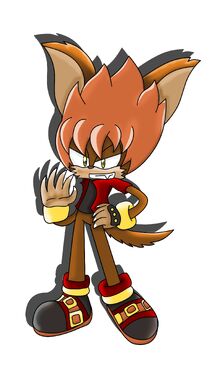 Nick Name: The Dust Boutyhunter Dog
Age: 19
Species Autralina Dingo
Type: Power
Birthday: Febuary 4
Homeland:
Tribe:
Likes:
Dislikes
Personality Edit
Bamal is a fatuous yet dangerous bounty hunter with his older and brighter brother Gan. He is wild and acts more of a child than his age.
Ad blocker interference detected!
Wikia is a free-to-use site that makes money from advertising. We have a modified experience for viewers using ad blockers

Wikia is not accessible if you've made further modifications. Remove the custom ad blocker rule(s) and the page will load as expected.