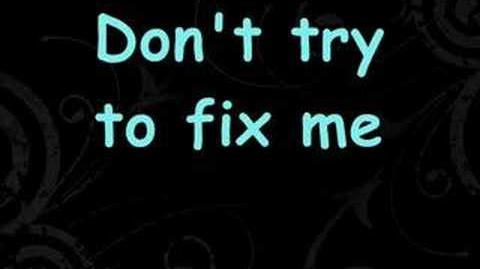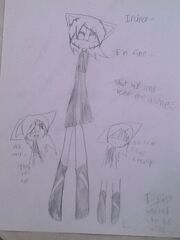 "I'm fine...I just want to be alone,is all."
Name:Iruna "Kuzami" Luami
Species:Wolf/Vampire
Age:890(Looks 19)
Gender:Female
Alignment:Evil
Weapon(s):N/A
Love Interest(s):Xenia(Slave to her.Not sure if its exactly a love interest to her)
Personality
Edit
It depends on these colors her eyes.
Blue:She is rather clumsy and acts a bit childish.She usually..acts like a child.This happens a lot
Red:She is insane or mad but this happens sometimes.
Green:She is serious and focuses on her task.She is rather calm or quiet when her eyes turn green.
White:She seems to not stop talking about her being fine when people think opposite.
Black:She seems silent
Charm:This is usually the basic power of women...vampire women
Blood Aura
Invisability
Copy cat
Blood Aura summon
(More to come)
Friends/Allies
Edit
Xenia the hedgehog
Shinda the wolverine
Mist and Raven Ghost the rabbit
Ester the Foxwolf
Shadren the shadow
Shadow Boy(Iruna's shadow)
Edit
Name:Shadow Boy
Species:Shadow/Wish granter
Age:No age,same height as Iruna
Gender:Male
Alignment:Unknown,probably all or so
Weapon:None
Interest:None
Personality
Edit
He is loyal and formal.He respects those around him.He is a wish granter,which means he can grant anyone's wish and set the time for the wish to happen.There isnt much about him though.
Relationships
Edit
Black Widow: He respects her very much.He looks at her as a trustworthy,respectful widow.
Ester:He respects her and her relationship with Black Widow.He can feel her feelings toward her first master,Black Widow.He comfirms that both have a strong relationship than Xenia's relationship with Ester
Xenia:He sometimes questions himself if she is consider trustworthy and loyal.He still respects her and is loyal to her.
Iruna:Some strange relationship.When alone,they will have a sibling relationship.When surrounded,he acts a  bit servantish
Ceysa the ghost girl:He likes her and feels a bit of a loop in his body.He seems to like her more than anything.He may go a bit rough on her >:3 ("O-ok now you're embarassing me!"Shadow Boy rubs his neck.)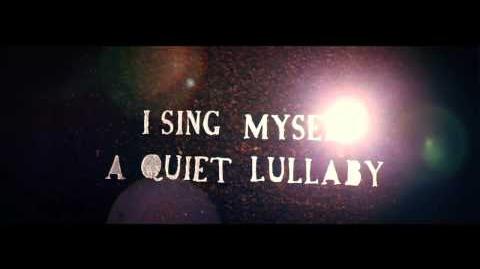 Ad blocker interference detected!
Wikia is a free-to-use site that makes money from advertising. We have a modified experience for viewers using ad blockers

Wikia is not accessible if you've made further modifications. Remove the custom ad blocker rule(s) and the page will load as expected.