"I don't like it when people stand in my way..." ~ Juniper The Wolf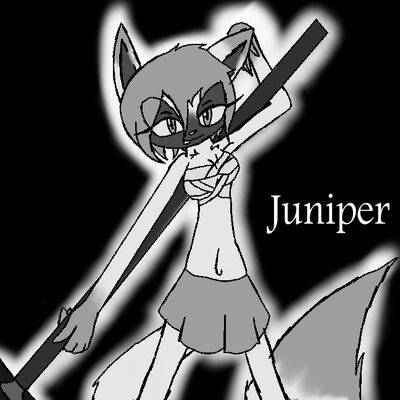 Juniper The Wolf -Inforamtion-
Name: Juniper 'Gloria' Wolf
Age: 17
Species: Timber wolf
Fur color: Light gray with dark gray
Hair color: Dark purple (Opinion has been made. She does look good with dark purple hair -w-)
Weapon: huge metal hammer
Backstory: (Being worked on)
Weakness: Males(Not as much as Krissi), people who fight with guns(They have range on her)
Likes and Dislikes
Juniper likes roaming the streets, knowing she can handle herself at all times. She like wines, fruits, chicken, beef, sodas, and hanging out with Krissi.
Juniper doesn't like some males, mostly the brat types or the "I'm cool" types. She hates wearing long sleeve shirts.
Her Metal Hammer
The Metal Hammer she carries around is mostly too heavy to carry to most; Most people would have a hard time trying to pick it up without sweating, but Juniper has talent in picking it up and walking around it like it's nothing. That's cause her hammer has some knowledge of who is the user, if it doesn't know who is trying to pick it up; well, it'll be a heavy hammer that you don't want to drop on your foot.
Theme songs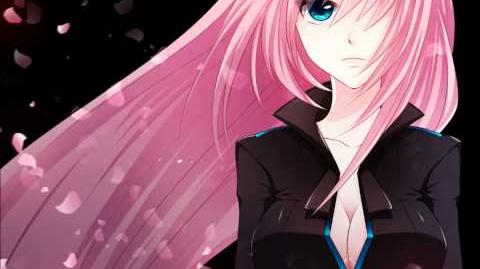 (work on later)
Friends
King (Onup)
Rivals
None
Family
(So far, all I know is that she has been on the streets forever.)
Love interest
None
Pictures of Juniper
Ad blocker interference detected!
Wikia is a free-to-use site that makes money from advertising. We have a modified experience for viewers using ad blockers

Wikia is not accessible if you've made further modifications. Remove the custom ad blocker rule(s) and the page will load as expected.