Siekte and Byōki are twin sisters, daughters of Mephiles the Dark(The ones he does like)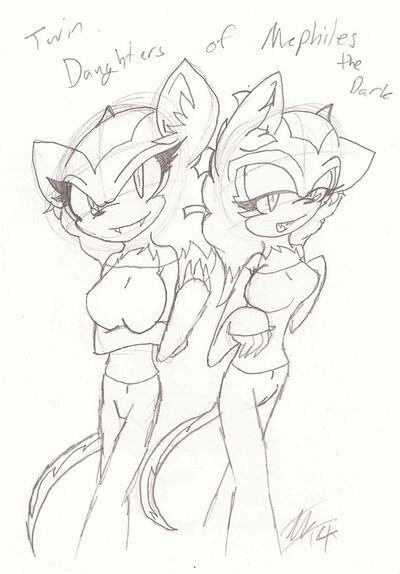 Names: Siekte and Bukkake
Ages: Unknown(Around 17)
Species: Darks(Hedgehog/darkness)
Powers:Controling the dark
Personalities: They are both slightly insane and crazy for Chaos. Both don't care for others lives mostly and rather top everyone they see.
Sexual: Both are bi
Likes: Each other, Darkness, Mephiles, Night, and chaos
Dislikes: Peace, Darklove, any other beings.
(W.I.P)
Father:Mephiles
Sister: DarKlove(Hates)
They love each other secretly, but they will love a being they believe is worthy of their insane love.
Siekte: - Frita -
Byoki: - Varanus -
Theme songs
Edit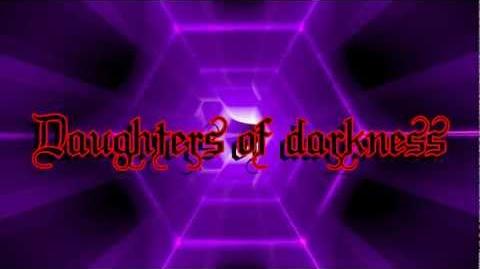 (W.I.P)
Ad blocker interference detected!
Wikia is a free-to-use site that makes money from advertising. We have a modified experience for viewers using ad blockers

Wikia is not accessible if you've made further modifications. Remove the custom ad blocker rule(s) and the page will load as expected.